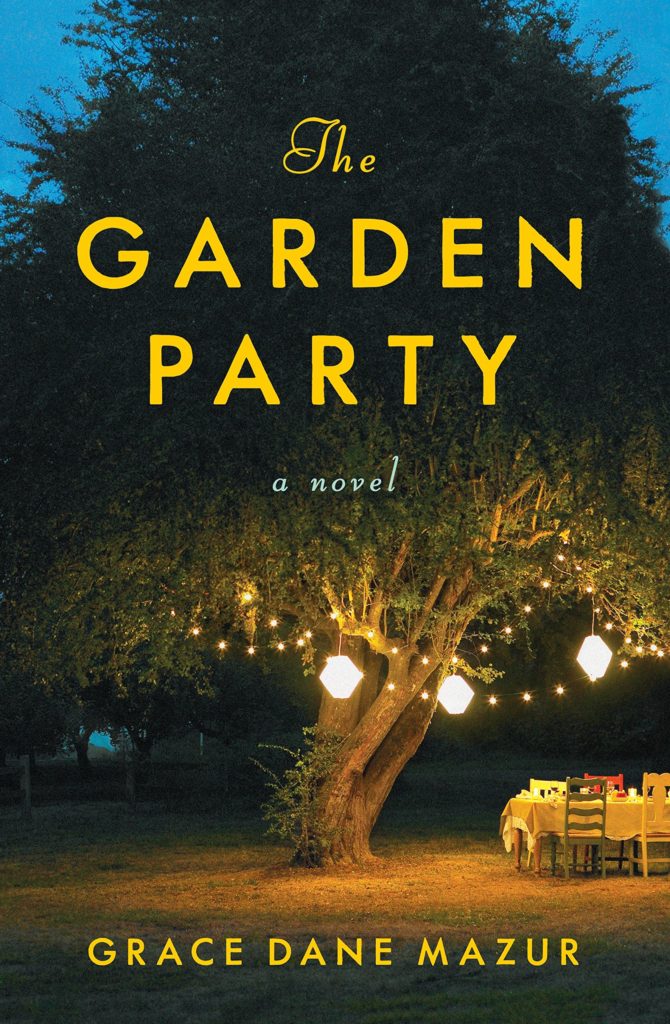 Publication Date: July 10, 2018
Order from:
Random House | Amazon | IndieBound | Books A Million | Barnes & Noble
A rehearsal dinner brings together two disparate families in a sparkling witty novel set over the course of a single day.
This enchanting novel takes place in Brookline, Massachusetts, where dinner in the garden is bringing together two families on the night before the wedding that should unite them. The families are not unfriendly but they are shy and leery of each other. The Barlows are a Wall Street Journal-reading family of lawyers steeped in trusts and copyrights, corporations and war crimes, golf and tennis. The Cohens are wildly impractical intellectuals, including a biologist who has studied why scorpions glow in the dark; a social activist who always needs rescuing; and a historian of the cooking of ancient Babylonian who is trying, while hosting the dinner party, to figure out whether Time is really shaped like baklava.
The novel begins with the Cohens brewing morning coffee and considering the work they will have to do to prepare their house and gardens for the dinner, and it ends, late that very night, after a complicated series of fiascoes and miracles. Over the course of the day, it becomes clear that neither family is more eccentric than the other.
Featuring an ensemble cast of exceptionally vivid characters ranging in age from three to the early nineties, Grace Dane Mazur's wonderfully lyrical novel is an irresistible portrayal of miscommunication, secrets, and the power of love.
Advance praise for The Garden Party
"The Garden Party is a beautiful and compelling story of love in all it prismatic colours. Grace Dane Mazur is that rare writer who makes domesticity alluring even as she brilliantly presents its dangers and complexity in sharp, tart language that is so enjoyable to read. Lightness, darkness, longing: all skillfully contained here. I loved this book, for it reminded me of the pleasure that reading a good book can bring and the sadness that comes over me when I am done."—Jamaica Kincaid
"This vital novel offers delicious echoes of Virginia Woolf and E. M. Forster, and a touch of A Midsummer Night's Dream—but its magic is unique. The Garden Party is beautiful and full of life."—Claire Messud, author of The Woman Upstairsand The Burning Girl
"This is a wonderful book. Set at a wedding rehearsal dinner in a garden full of secrets, the story lets us watch time spilling out its chances on an intensely thoughtful cast of characters. And it leaves the reader with the remarkable sensation that happiness is not in contradiction with intelligence."—Joan Silber, author of Fools and Ideas of Heaven

"An overgrown garden, two families with nothing in common, six couples in various stages of love and dissolution, a bride and groom determined to disrupt their own wedding, a pond of giant fish. In this unique and absorbing novel, Grace Dane Mazur gives us that 'essential thing' Virginia Woolf taught us to look for in fiction, but we don't often find."—Charlotte Rogan, New York Times bestselling author of The Lifeboat and Now and Again

"In her feast of a novel, delicious with secrets and longings and the mischief of both angels and demons, Grace Dane Mazur gives the reader the best seat at the table on a most fateful night. As two families stumble toward union, playing their various parts, only we can see into each of their hearts and minds, learning—thrillingly—what they mean to each other, and what's been left behind."—Christopher Castellani, author of All This Talk of Love